General Skin Diseases
General Skin Diseases
VITILIGO
PSORIASIS
FUNGAL INFECTION
ECZEMA
ALLERGY
ACNE
Hair Loss & Scalp Issues
Hair Loss & Scalp Issues
GFC TREATMENT
MESOTHERAPY
LED LIGHT EMISSION
Aging & Sagging
Aging & Sagging
RADIOFREQUENCY
BOTOX
DERMAL FILLERS
THREADS
HIFU
MEDIFACIALS
Pigmentation & Scars
Pigmentation & Scars
Q SWITCHED LASER
CHEMICAL PEEL
MNRF
DERMAPEN
SKIN BOOSTER INJECTIONS
VAMPIRE FACIAL
TATTOO REMOVAL
FRACTIONAL CO2
HYDRAFACIAL
INJECTABLES
Acne
Acne
CHEMICAL PEEL
MNRF
DERMAPEN
Q SWITCHED LASER
Unwanted Hair
ABOUT THE CLINIC
Precision Skills. Global Technology
Dr Trusha's SkinRay Clinic is an advanced dermatology and cosmetology clinic run under the leadership of Dr Trusha Shah.

Our clinic is a state of art tertiary care centre for all skin and hair related issues.

Dr Trusha's skill and experience combined with world class equipment and technology makes our clinic one of a kind in Maninagar thus being a one stop solution for all dermatology as well as cosmetology problems.

At SkinRay our sole focus is the safety and satisfaction of our patients which we aim to achieve using the best and latest technology in all our equipments combined with extreme care and eagle eye precision of Dr Trusha.

Dr Trusha's vision who herself was a Gold Medalist in her PG days, combined with extreme dedication and passion about her field is to raise the aesthetic medicine standard of Ahmedabad by offering skills of high precision and an unique blend of global luxury treatments in addition to treating all the simple and complex dermatological diseases.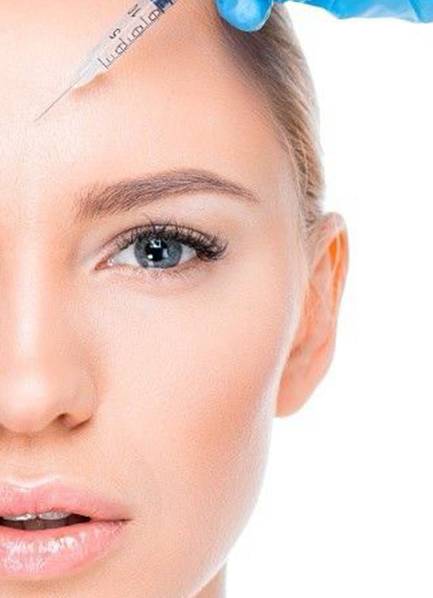 Drag
ABOUT THE DOCTOR
Dr. Trusha Shah
MBBS, M.D. (Gold Medalist)
Dermatology | Trichology | Cosmetology
Registration No. G-56728

Dr Trusha Shah (M.B.B.S, M.D) is the chief dermatologist and founder of SkinRay Clinic. She has always been excellent in academics. She completed her M.B.B.S from the \prestigious BJ Medical College, Ahmedabad with flying colors and her Post Graduation from Pramukhswami Medical College, Karamsad where she received two Gold Medals. One for achieving the highest marks in the field of Dermatology and another for having the highest number of PubMed publications to her name in the entire Sardar Patel University.

From her early residency days, she has attended multiple National Conferences in which she has been awarded numerous awards for paper and poster presentation. She has a special interest in scientific and ethical practices of clinical and cosmetic dermatology and trichology.

She has worked for 3 years under the guidance of renowned dermatologist and cosmetologist Dr Geeta Patel at Zahra Clinic, Ahmedabad where she has honed her skills in advanced dermatological and cosmetic procedures involving the latest technologies.
Anyone who knows Dr Trusha can easily vouch for her knowledge and skills in addition to her extreme dedication and eye for detail. Her honesty, ethics and practical approach is an advantage to the patient and maintaining a calm and healthy environment in the clinic.
CONSULTING TIMING
Working Hours & Sessions
Monday to Saturday  – 10:00 AM to 02:00 PM
Monday to Saturday – 04:00 PM to 07:00 PM
Sunday – Closed
Please confirm that you would like to request the following appointment:
1. RahulKrishna S Kota, Rita V Vora, Jagdish R Varma, Suresh K Kota, Trusha M Patel, Jaishree Ganjiwale , Study on assessment of quality of life and depression in patients of vitiligo, Indian Dermatology Online Journal, 2019; 10 (2), 153-157
2. Nishit Surti, Trusha Patel, Aishni Shah, Dhruv Patel, Rita Vora: A study of fixed-drug reactions at a rural-based tertiary care center, Gujarat, Indian Journal Of Clinical and experimental dermatology, 2019; 5(1), 85-88
3. Dr Rita Vora, Singhal Rochit R, Patel Trusha M and Modasia Khushboo , A Study of Adverse Cutaneous Drug Reactions Due to Nsaids at a Rural Based Tertiary Care Centre, Gujarat, International Journal of Pharmacovigilance, 2018 ; 3(1):1-4
4. Rita Vora, Nishit Surti, Rahul Krishna Kota, Trusha Patel , Khushboo Modasia .Impact of psoriasis on serum lipid profile, CRP, ADA: A controlled study of 25 patients. Original article. Indian Journal of Clinical and Experimental Dermatology, July-September, 2018;4(3):246-249
5. Vora Rita 1, *, Singhal Rochit 2 , Patel Trusha 3 , Modasia Khushboo 4 Acantholytic dyskeratotic epidermal nevus which mimic as a darier's disease. Indian Journal of Clinical and Experimental Dermatology Year : 2018, Volume : 4, Issue : 2
6. Rochit Rajesh Singhal, Trusha Manoj Patel, Khushboo Hemant Modasia, Niral Ketan Sheth, Dr Rita Vipul Vora ,Plaque type of Porokeratosis of Mibelli over scalp with Squamous cell carcinoma of tongue, Annals of Advanced Medical Sciences, 2018 ; 2(1)
7. Dr Rita v Vora, Dr Trusha M Patel, Dr Rochit R Singhal, Dr Khushboo Modasia, Histoplasmosis in a patient of lupus nephritis, The Aestheticians Journal, February 2018, 7(9) 6-8
8. Dr Rita V Vora, Abhishek P Pilani, Rahul Krishna S Kota ,, Rochit R Singhal, Trusha M Patel, Namrata D Bhavsar , Trichoscopic findings in various Scalp Alopecias, Indian Journal of Clinical Dermatology, 2017; 1(1)53-58
9. Vora RV, Jivani NB, Kota RS, Gandhi SG, Patel T. A clinicoepidemiological profile of HIV positive patients with mucocutaneous manifestations. Indian journal of clinical and experimental dermatology 2017; 3(2):80-84.
10. Rita V Vora, Rahulkrishna Sureshkumar Kota, Trusha Patel, Rochit Singhal. Kawasaki disease. A case report. Indian Medical Gazette-January 2017.
11. Rita Vora, Kira Pariath, Trusha Patel, Rahul Krishnakota. Acne scars: Overview with various treatment modalities. The Aestheticians Journal 2016
12. Nair PA, Patel T, Navadiya R. Circle hairs involving the extremities in a young girl. Int J Trichol 2018;10:26-8
13. Nair PA, Patel TM. Granulomatous cheilitis involving the lower lip. Egypt J Dermatol Venerol 2017;37:85-8
14. Nair PA, Patel TM. A rare association of pili multigemini and rolled hairs in a young female, title requires a change. Int J Trichol 2018;10:47th K.
15. Nair PA, Patel T. Palmoplantar exfoliation due to chloroquine. Indian J Pharmacol 2017;49:205-7
16. Nair PA, Patel T, Gandhi S. The usefulness of dermoscopy in extraocular sebaceous carcinoma. Indian J Dermatol 2018;63:440-2
17. Patel Trusha M., Shah Aishni J, Nair Pragya A.Pyoderma Gangrenosum: A Cause of Nonhealing Ulcer Over Lower Extremities 85 Dermatology International / Volume 3 \Number 2 / July – December 2018
18. Nair PA, Patel T. Dermatoscopic features of prurigo nodularis. Indian Dermatol Online J 2019;10:187-9